(An account from the Project Manager, Dr Wendy Morrison, giving a "behind the scenes" account of last Sunday's Countryfile segment on the project. If you live in the UK and have a TV licence you can watch the piece via BBC iPlayer here. Also don't miss Matt's conversation with Stuart King, discussing the lives of bodgers in the Chilterns woods.)
Just before Christmas, the project was asked by BBC One if we would be interested in doing something on archaeology in the Chilterns with Countryfile's Matt Baker.
The writing team had seen the Project website and were excited about LiDAR. Could we give them some footage of whizzy lasers being flown, or perhaps bring some of our LiDAR equipment to site for Matt to have a go with? I had to disappoint them and explain the real gem of the project wasn't the flash lasers, but the Citizen Scientist volunteers who use the products of those laser scans to help find new archaeology and new stories to tell.
Could they get Matt in a trench, then, they wondered? Alas, no – no digging happening here! I suggested how about Matt looks at the LiDAR with Ed and then goes to see what it looks like on the ground with me? Given Matt's Blue Peter background, I was confident he'd enjoy the 'here's one we found earlier' idea 😊 The concept was agreed and after a lot of background research by their production team and some to-ing and fro-ing about location, we were lucky enough to be hosted by the National Trust at Ashridge Estate. Unfortunately, because of lockdown, they didn't want Ed travelling from the southern part of the Chilterns so I had to hog the limelight – Ed might forgive me someday…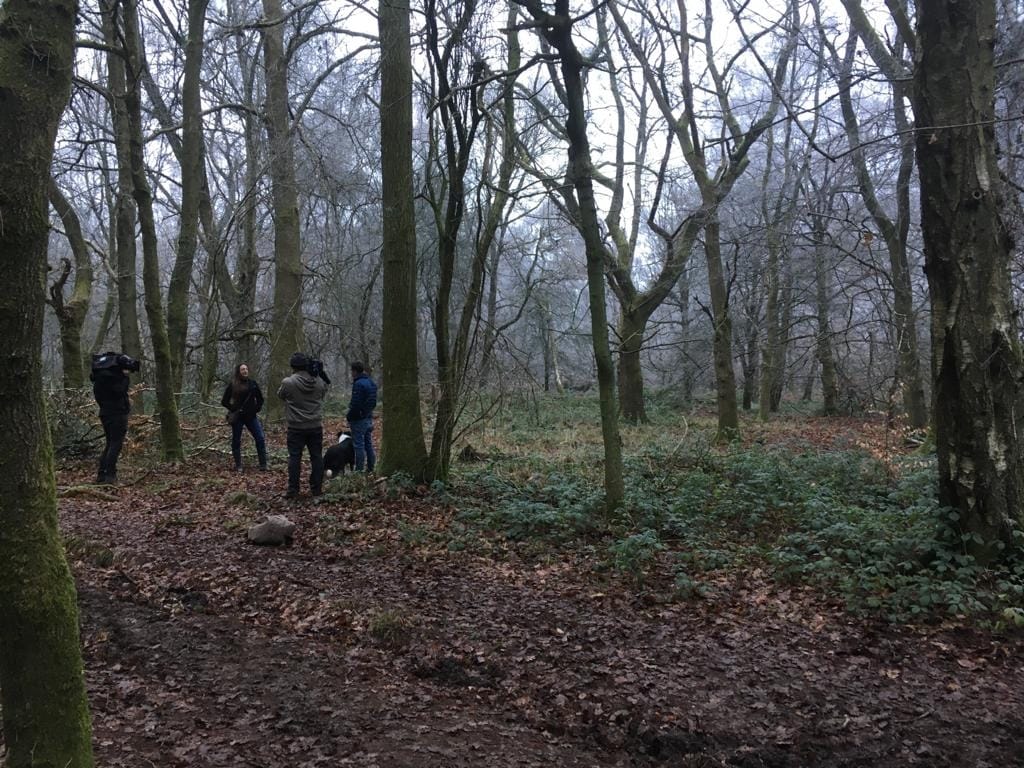 A cold afternoon, the trees covered in hoarfrost, we set out to talk LiDAR, Earthworks, and Citizen Science. Matt was lovely to meet and work with, and of course Bob the dog was a treat. Sadly, due to COVID restrictions, I couldn't pet Bob, which was a disappointment for both of us! The camera team were great fun to work with and everyone seemed as enthusiastic about the archaeology as I was. I confess, I didn't know they were going to use slow motion on some of the footage – not sure what that was about – but otherwise it was a lovely couple of hours. We talked about many things on camera, including my thoughts on HS2, and whilst most of what we talked about, both archaeological and HS2 related – ended up on the cutting-room floor, I think the folks at Countryfile did a lovely job to highlight Beacons of the Past.
BotP on the small screen – Countryfile, 24th January