Hi all, sorry for the slight radio silence! I've just been off for a couple of weeks of leave. Predictably, there's always archaeology involved… firstly I went trotting around the Trotternish Ridge in Skye…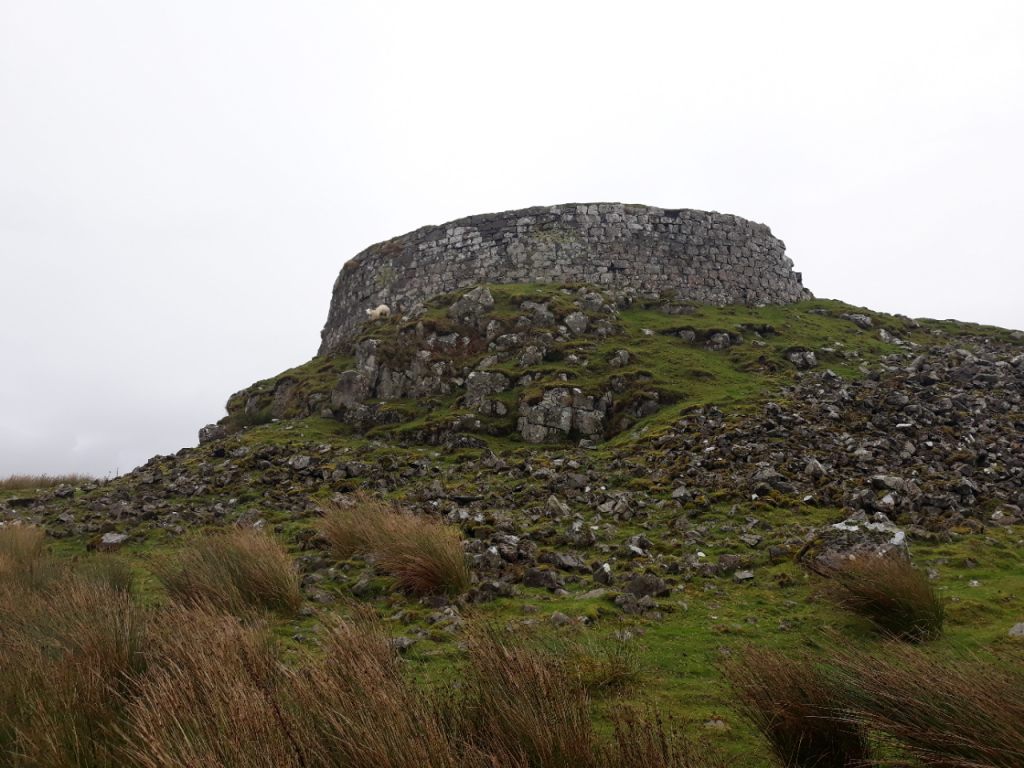 … before sneaking off to roam around Rome.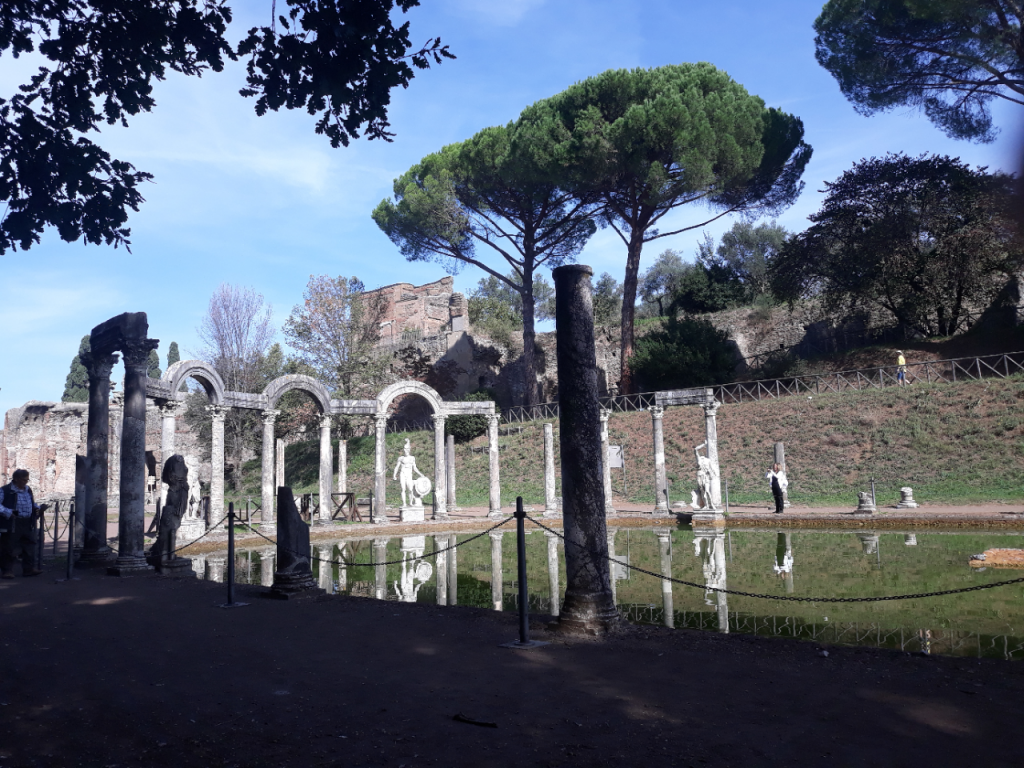 Back home again now, enjoying some beautiful sunny days here in Chinnor, the Chiltern trees turning splendid colours, and fungi popping up all over the place!
We realise that not everyone knows the plan for all these fantastic citizen records you're helping to create for us, so, to fill you in…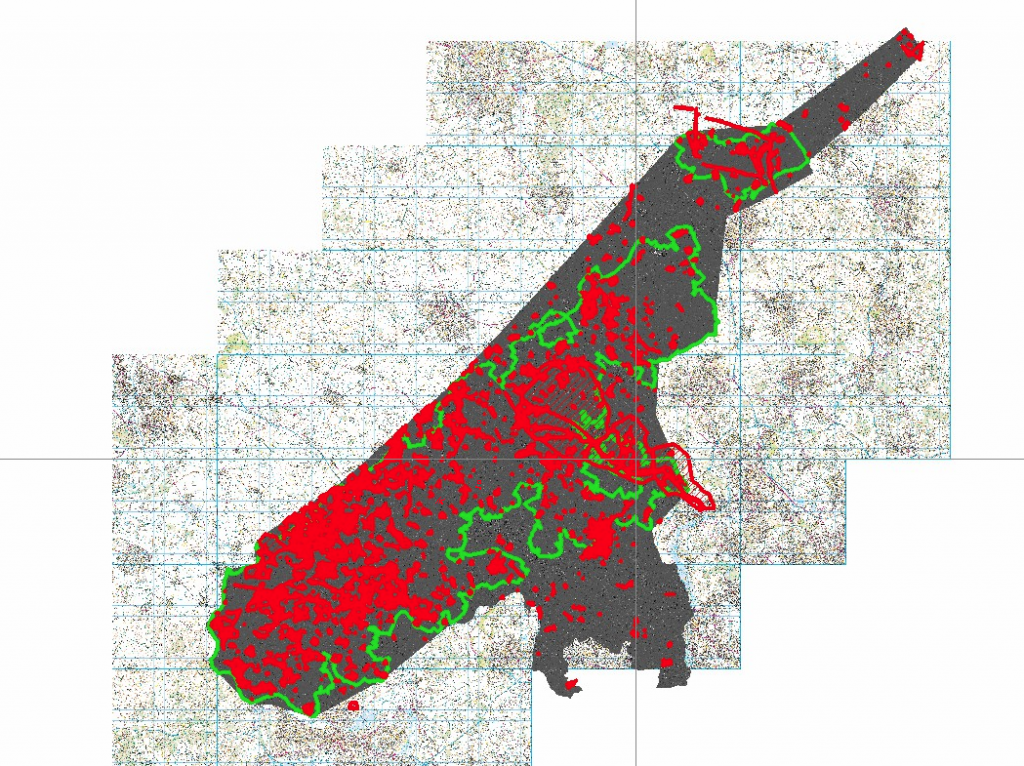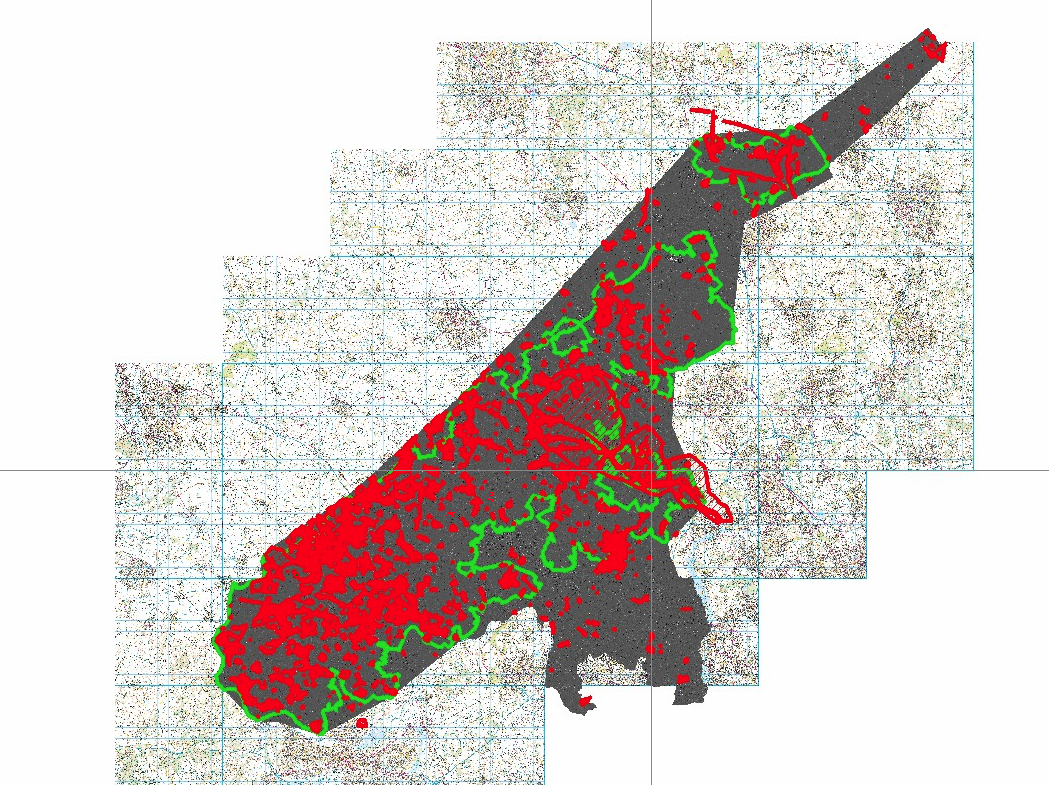 We are asking that people draw around anything and everything they see, whether they know what the something is or not, and even whether they're confident it's a "something" in the first place. This is because at the Citizen Science stage, we want everyone's opinions. Many of you know the landscape of the Chilterns far better than myself or Wendy, and many of you have a much richer understanding of processes and features we might be detecting. You may have lived in, worked in, explored, or studied the Chilterns, or other landscapes, for decades, so you will have insight into what landowners and users do to land, and why. We've had fantastically diverse expertise coming together on the forums, unpicking LiDAR features, whether they be linked to the geology, related to soils, the result of civil engineering, or simply from a knowledge of the local history and events.
However, we need to turn all these "Citizen records" into a neat, tidy, consistent, and coherent dataset, so that it can be of use. (I'll go into the uses for the data in another post further down the road.) This means we are going to be running a "Review Process" on those citizen records, to create our "Master Database."
The Review Process
The basic review process is simply to look at each and every citizen record that has come in, decide whether we agree or disagree with it as an archaeological feature, and then to create a carefully transcribed new record in our Master Database, along with a careful, standardised interpretation of what that feature might be, when it might date to, etc.. For each Citizen Record there are three possible outcomes: they might be declined, on the basis that the feature isn't recognised, or is deemed to be a natural or modern feature; they might be accepted, and, if not yet recorded in the Master database, that shiny new Master record will be created; finally, they might be accepted, but there is already a Master Record for that site recorded already, in which case no new record needs to be created, but some refinement might be made to the record based on observations from this particular recorder.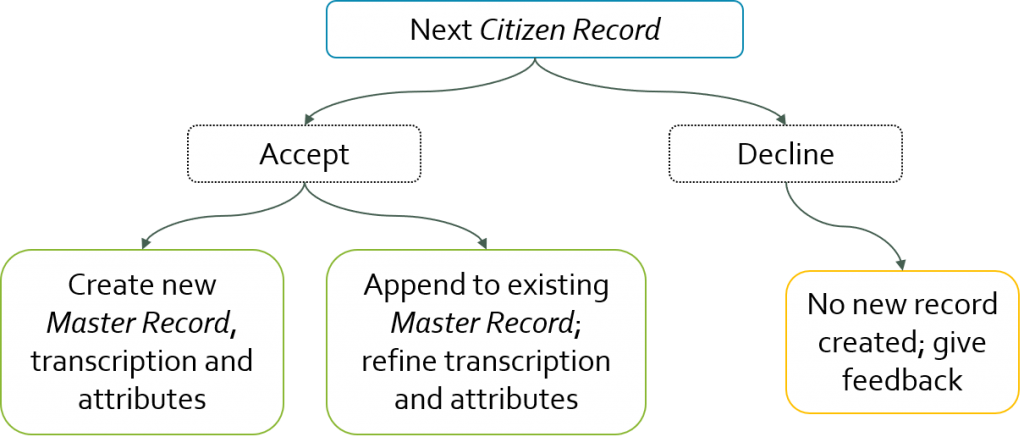 At all stages feedback will be given to Citizens. In the case where a record has been declined, this will come in the form of an explanation of why; where records are accepted, your username will be forever associated as the finder (or co-finder, where more than one person has identified a feature) of the feature. You will soon be getting a user profile page which will show your records, statistics of your use, and gives you badges for certain milestones and achievements on the site.
The Review Portal and Reviewers
In order to undertake the review process, we are building a separate "Review Portal," to complement the "Citizen Portal" you are all already using. This will automate the process of selecting a citizen record, giving a streamlined route to assessing it, providing feedback, and undertaking any required recording.
The people doing the reviewing… will be you! We want those of you who have garnered a decent bit of experience on the portal to apply to become a reviewer – you will need to have developed a good understanding of the process of drawing together an interpretation of a feature, through decoding its morphology, its relationship with its landscape, and by bringing in other data sources. Don't worry, we're not expecting everyone to be LiDAR wizards, but if you feel you have got a bit of experience and a good feel for it, we would love you to sign up! We expect the sign up form to be available around the end of next month, and once you've been accepted, you'll get access to the Review Portal, to a private sub-forum, and to extra tutorials. So keep recording features on the Citizen Portal, join in on the forum, and watch this space!