Introductions
Hi all,
I too discovered the project rather late in the day but keen to contribute if I can. 🙂  I've lived in Berkhamsted for 17 years so know that area + ashridge best. Always had amateur interest in archaeology ever since I was small - probably thanks to school trips to Plains Indians museums in Oklahoma where I grew up! Happy to take advice on where to start, I've completed all the tutorials and am ready to get cracking! Tutorials were very well put together by the way. 
Kevin
Posted : 26/07/2020 6:10 pm
Posted : 26/07/2020 8:17 pm
Good morning, I am Paul and I was introduced to the project through a presentation which Ed did for the Tracking the Impact project. I live in the Chilterns and I am a keen walker. As someone who loves maps, the tools available within the LIDAR framework are a delight to play with! I am also a footpath representative for the Chiltern Society, so I will probably start by seeing whether there is anything of interest in "my patch" just south of West Wycombe.
One initial question, is there a way of editing a record once it has been saved?
Posted : 16/08/2020 9:15 am
Hi Paul
Glad that you have joined! There must be a lot of interesting things to find around West Wycombe, as well as the fine hillfort.
There isn't any way that you can edit your record once saved, but if you get more information you can always add another record in the same place, so that will be considered at the review stage as well.
Posted : 17/08/2020 9:37 am
Hi, I'm very interested in citizen science projects. Quite a fan of Zooniverse for example. I've no formal connection to archaeology or history other than personal interest. However I spend my life using visual creative software and have a very keen eye for detail, so LiDAR projects like this intrigue me. Looking forward to seeing some of my suggestions reviewed.
Posted : 01/10/2020 1:48 pm
If you fancy it, why not introduce yourself below. Tell us your name, where you're from, and what your interests are.
Hi,  I'm Jackie and I live in Harlington, Beds (in the East of the region).  I watched Ed's talk last night and found it fascinating.  I have no background at all in archaeology.  I am a keen walker in the local area and am at present re-visiting local places by walking the North Chiltern Trail.  It is great to be finding out more about the area I live and walk in.  I am looking at images of the area around my village (just creeps into the scanning!) and over towards Sundon, Sharpenhoe and Barton-le-Clay. 
Posted : 03/10/2020 10:34 am
Hope you enjoy Jackie, and maybe we'll see you at a Mapathon or other training session soon. (Just about to post the next batch of training sessions.)
Posted : 06/10/2020 3:26 pm
Hi,   I'm Bonnie Wardle.  I'm a bit late to the project which I found through an article in the Times.  I'm a retired electrical engineer and live in Connecticut, USA.   My background is in signal processing and system design relating to SONAR and a tiny bit of image processing.   I'm also interested in history and archeology.   Searching the LiDAR data reminds me of looking at SONAR displays for contacts.  (You might want to recruit retired sonarmen for this project.)  I haven't created any records yet since I generally think everything I've seen has probably already been recorded, but I will.   I've seen lots of what look like old field boundaries and ridge and furrow.  In general I think it's really interesting to see the hidden history of the land.  I appreciate your setting up this project.
Posted : 22/10/2020 5:39 pm
Hello, I am Jenny. I live in Berkhamsted and came to hear the talk in the school about the Hill forts study. I am interested in landscape, and the lidar plans are fascinating to a walker, artist and landscape investigator. I am carrying out a personal study of Berkhamsted Common, in all its aspects, and am particularly interested in what the survey shows about it and  people's interpretations of it. 
Posted : 17/11/2020 5:41 pm
Hi Jenny
I am also from Berkhamsted and have looked at the LiDAR of Berkhamsted Common a lot - there are many intriguing remains there, from Bronze Age through Roman farms to medieval estate to landscape gardens to WWI trenches and more. I've been looking at how the existing sections of Grim's Ditch on the golf course might extend across the common. There are some deep banks and ditches near Alpine Meadow that I think must have been part of the original Ashridge estate boundary .
Maybe when lockdown is over we can meet up and walk over the Common together?
(this below is the western end of Alpine meadow with a long bank along the top)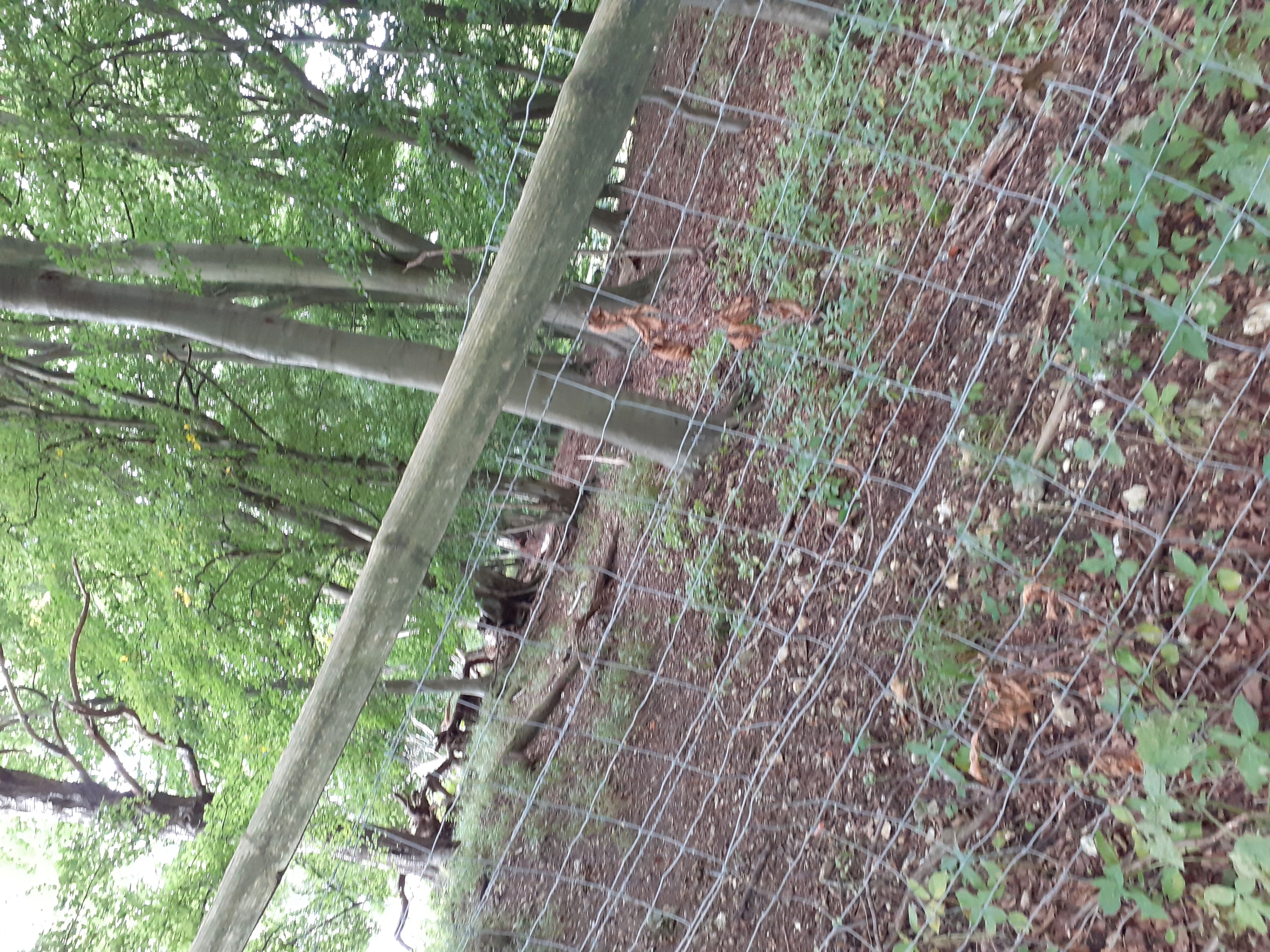 Posted : 17/11/2020 6:47 pm